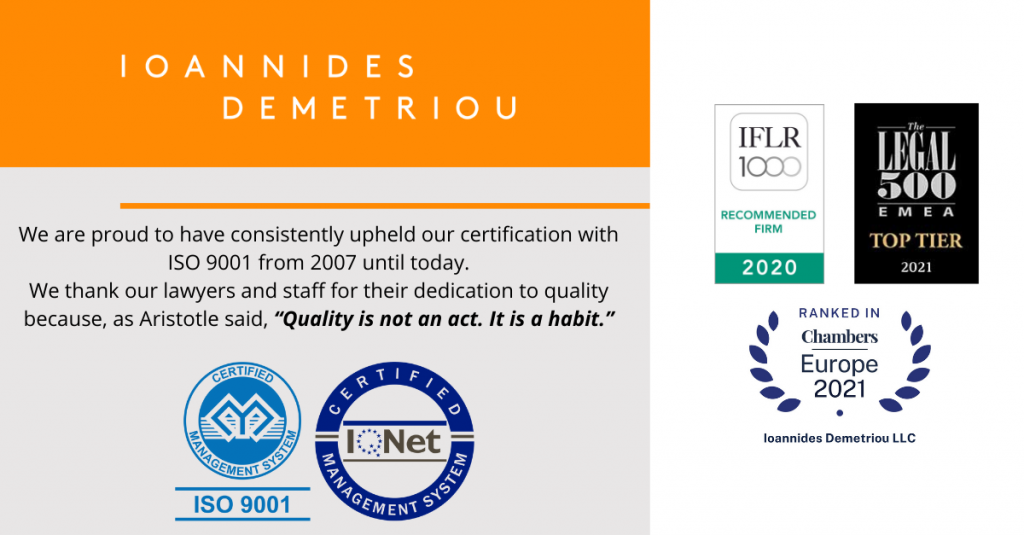 We are proud to have consistently upheld our certification with ISO 9001 from 2007 until today, initially with NIS ZERT Hellas and, as from 2012, with the Cyprus Certification Company.
We have maintained our Quality certification in the fields of the provision of services of advocacy, legal advisors, and legal consultants, in all fields of the legal profession, since our formation.
This represents recognition from an accredited independent certification body that we work to the Quality Standards set by the International Certification Network.
We thank our lawyers and staff for their dedication to quality because, as Aristotle said, "Quality is not an act. It is a habit."